2012 Reading Project, Books 7-23: A Year in...
In 2012, I made a resolution on this blog to review every book I read over the course of the year. Like most Milligan resolutions, I defaulted on it about 1/3 of the way through. But, having still kept a detailed list on all the books I read in 2012, I decided to belatedly rescue the endeavor by posting a visual summary of my year in reading. Enjoy below! (Note: I'm currently on book 12 in...
8 tags
Traverse City: What the Truck?
OK, Traverse City, let's have a heart-to-heart. For the past several weeks, I've been following a growing debate among various bodies of local leadership about what to do with food trucks in the community. This is not the first time this topic has made the rounds in TC. Several months ago, the City Commission made the decision - based partially on input from the DDA - to double the daily vending...
7 tags
2012 Reading Project, Book 6: "Open City" by Teju...
"To be alive, it seemed to me, as I stood there in all kinds of sorrow, was to be both original and reflection, and to be dead was to be split off, to be reflection alone." -Teju Cole, "Open City"  "Open City" is a novel without a plot. There's no other way to say it - hardly anything of consequence happens in the story. Or, I should say, hardly...
9 tags
2012 Reading Project, Book #5: "The Hunger Games"...
This one is a bit of a cheat. I actually read and reviewed "The Hunger Games" last year - you can read the post here. But in anticipation of the movie coming out this month, I decided to give it a quick reread to refresh myself on the details - which took me all of, like, two hours. Sigh of relief: It was every bit as good as I remembered it. Speaking of the movie - OH MY GOD, THE...
9 tags
2012 Reading Project, Book #4: "Extremely Loud &...
"Extremely Loud & Incredibly Close" is on a lot of people's radars these days, primarily because the film adaptation is out and earned a few Oscar nods during this recent past awards season. I read the book first, then saw the film, and as happens all too often with adaptations, loved the former significantly more than the latter. I'll talk about both, but I have to...
Watch
Stephen Colbert: "What are the things I can get from a local bookstore that I'm not getting from shopping online?" Ann Patchett: "This is what I want from you. Your book comes out, I want you to come to Nashville. You can see your friends - Jack White, Al Gore. We'll have a party for you. We'll get the Goat Rodeo guys to play at the store as your warm-up....
"I'm not sticking with people who are homophobic, anti-woman, you know,..."
– Former Sen. Alan Simpson (R-Wy.), discussing Republicans in his party who prioritize issues like abortion and gay marriage. He also said of Rick Santorum this week: "He is rigid and a homophobic. He said, 'I want a constitutional amendment to ban gay marriage,' and they said,...
9 tags
Interview with Vince Gilligan (Creator of...
The National Writers Series kicked off its 2012 Winter/Spring season at the City Opera House on February 4 with "Breaking Bad" creator and "The X-Files" executive producer/writer Vince Gilligan. In addition to creating one of the most nuanced, exciting, well-written shows on television (if you're not a "Breaking Bad" fan, do yourself a favor and...
8 tags
2012 Reading Project, Book #3: "The Art of...
Publishers and book critics love to tell you that a certain book is the "next great American novel." Or a "return to the glory day of the novel." Or the "single-handed savior of the novel and all of publishing as we know it." Usually this is in reference to whatever books Jonathan Franzen or Jeffrey Eugenides have most recently published, which typically average...
7 tags
2012 Reading Project, Book #2: "Is Everyone...
Like everyone else in America, I first came to know Mindy Kaling from her role as Kelly Kapoor on "The Office." It took me a decent amount of time before I realized she was also a writer on the show, and an indecent amount of time before I realized (thanks to my sister) that she also wrote a hilarious blog, called "Things I Bought That I Love." In my reasonable fantasy...
7 tags
2012 Reading Project, Book #1: "Consider the...
I'm a little embarrassed this is my first time reading David Foster Wallace. In the world of literature, his oeuvre casts a shadow a mile long across the landscape - reviews of every new Jonathan Franzen novel, carefully curated bookstore displays, articles probing the relationship between suffering and art, dinner conversations among writers who mention his name in a reverent voice like...
6 tags
New Year's Resolution: The Reading Project
I'm not a New Year's resolution kind of person. I'm all for setting goals and trying to better one's life, but if the point - as it seems to be - of New Year's resolutions is to delude yourself into thinking this year will be different than any other in your ability to stick to a gym plan, I'll skip the denial > failure > self-hatred stage and go straight...
"Nourish beginnings, let us nourish beginnings. Not all things are blessed, but..."
3 tags
Interview with Chuck Klosterman
Last month, I had the honor - the particularly entertaining honor - of interviewing Chuck Klosterman on stage at the City Opera House for the National Writers Series. Chuck has been one of my favorite writers for almost a decade now, ever since I first picked up his collection of essays called "Sex, Drugs and Cocoa Puffs" in a bookstore and discovered someone who loved Billy Joel,...
Festival Update #2
Here is the second and final announcement Porterhouse made regarding the Microbrew/Comedy Fest situation yesterday. I have to give them kudos for being willing to compromise and still attempt to collaborate at this point in the game. There was hope that this solution would allow Comedy Fest to continue this year, as they only cancelled a few days ago and still have the venues (and presumably,...
Festival Update #1
This is one of two statements Porterhouse announced they are releasing today regarding the Microbrew/Comedy Fest conflict. This is in response to a second email Michael Moore and Jeff Garlin sent out earlier this week about the ongoing feud. I'll post the second update from Porterhouse here once they release it today. Many of you have asked us for a response to the latest Comedy Fest email...
A Tale of Two Festivals
This is a difficult post for me to write. For the past several years, I've been a dedicated volunteer at two major event organizations in Traverse City - the Traverse City Film Festival (which also produces the Traverse City Comedy Arts Festival) and Porterhouse Productions. I've worked with both organizations since their inception. For TCFF, I've written the official blog for...
5 tags
"Thanks" by W.S. Merwin
Listen with the night falling we are saying thank you we are stopping on the bridges to bow from the railings we are running out of the glass rooms with our mouths full of food to look at the sky and say thank you we are standing by the water thanking it smiling by the windows looking out in our directions back from a series of hospitals back from a mugging after funerals we are saying thank you...
5 tags
When Society Breaks Down: Power Outage at the Mall...
There's nothing like slightly inconveniencing a large group of people to demonstrate how tenuous the facade of civility is in our society. Yesterday, I made a quick trip to the mall to pick up some skinny jeans, a purchase I make exactly every three months because that's how long it takes for me to forget that a) I already own several pairs of skinny jeans, b) no one on the planet...
5 tags
Love Is A Mixtape
This is probably not the timeliest book recommendation I've ever posted. "Love is a Mixtape" by Rob Sheffield came out in 2007, leaving a four-year gap in which this bittersweet, wistful, touchingly nostalgic shotgun of a love letter made its humble way through the universe, while I - well, where the hell was I? This is the kind of book tailor-made for my punch-drunk swooner...
"If we are to use the words 'childish' and 'infantile' as terms of disapproval,..."
– This was quoted in a Village Voice review of "Tree of Life," one of the most visually stunning, spiritually moving films I've seen in a long time. If you have a chance to see it, bring an open mind, set aside your expectations of a conventional narrative film, and run - don't...
3 tags
"Look About You"
Per birthday tradition, I wrote a poem on the spot and read it at our small shindig at Good Work Collective a few weeks back. Michigan's been on my mind/heart recently, so these were a few lines for my home state. Look About You Si Quaeris Peninsulam Amoenam Circumspice Michigan: How can I feel anything but joy for your holy and inconsequential ways? Your lakes and forests and apocalyptic...
Life - and Death - Aren't Virtual
I didn't catch this article by Zadie Smith when it was originally published back in November, but my friend Scott sent it to me in regards to a discussion we were having about Facebook, and it seemed worth passing on. Traverse City has been grappling this week with the tragic murder of a young teenage girl named Carly Lewis, who went missing a few weeks ago and whose body was recovered on...
7 tags
Adventures in Cooking: Homemade Chicken Noodle...
Every Wednesday at 10, I curl up in front of the TV with a glass of my finest cheap wine for a weekly dose of "Top Chef" on Bravo. I enjoy "Top Chef" for the same reasons I enjoy "Project Runway" and professional sports and Watson on "Jeopardy!" - it's an opportunity to marvel at something so outside of your skill range you can do nothing but...
10 tags
You've Got To Fight For Your Right (To Reclaim...
Generally speaking, politics - like religion or finances or the current season of "The Bachelor" - is a subject I prefer to avoid discussing. There are just too many landmines laced throughout this one topic to justify bringing it up in casual conversation. Unless it's in a one-on-one or select group setting, all that political discussions usually seem to achieve is polarizing...
5 tags
The Star Trek Experiment
As someone who prides herself on her pop culture expertise, it's with a mixture of dignity and shame that I confess I have little to no knowledge of the Star Trek universe. I haven't seen a single episode of the original series, and I only saw a few episodes of the reboot series. (I didn't even really know the difference between the two until my friend Aaron Allen gave me a...
4 tags
Things I Hate About Being Single: "Just For One"...
Here's the deal: There is a lot to love about being single. Complete freedom to go where you want, when you want, with who you want; diverse social and dating experiences; uncontested DVR privileges. But every now and then, a tiny loathsome fly will appear in the beautiful ointment of your singletude. I went from the age of 16 to 24 without any meaningful encounters with the single world,...
4 tags
"Hey America"
Here's a new one I've been working on. Thanks to Aaron Allen for his savvy feedback, and wise advice not to alienate audiences by mentioning America. I guess sometimes no one can save you from yourself. Hey America Hey you heartland harlot with your hand out the coffin Hey you masquerade mariner roaming dark oceans Hey you alchemist artist concocting death potions You've got...
8 tags
The Hunger Games
OK, I'll admit it: I'm a book snob. I've been a voracious reader from a young age, which naturally lends itself to book snobbery, but I really go that extra snob mile - lining my bookshelves with impressive tomes that have clearly never been touched (my copy of "Anna Karenina" still has the price sticker on it), bringing up National Book Award winners in casual...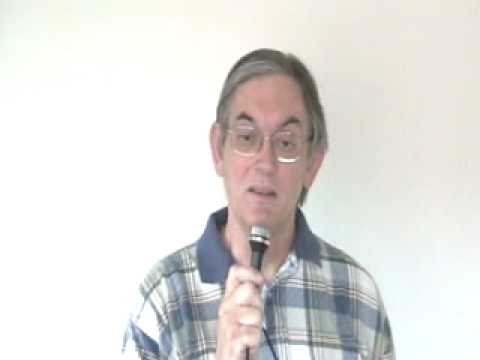 8 tags
All Gone to Look For America
"Kathy, I said, as we boarded a Greyhound in Pittsburgh/Michigan seems like a dream to me now/It took me four days to hitchhike from Saginaw/I've gone to look for America" NPR ran a fascinating story this weekend about a group of artists in Saginaw who, tired of the city's ubiquitous abandoned buildings and boarded-up storefronts, began painting Simon & Garfunkel...
5 tags
Holiday Drinking: A Primer
Christmas: That wonderful time of year when we celebrate gluttonous meals, 60" televisions and terrible life decisions at office parties. I heard there used to be some kind of religious significance to this month, but since that was apparently held down and castrated into soulless oblivion by the automatons at Wal-Mart, I'm going to focus today instead on the most shallow aspect of the...
5 tags
Poet Spotlight: Pablo Neruda
"Tonight I can write the saddest lines. I loved her, and sometimes she loved me too." Of all Pablo Neruda's endearing traits - his romanticism, his wit, his passion - perhaps what's most charming is just this: his simplicity. Where other poets get tangled in dense thickets of wordplay, trying to navigate their way through unwieldy descriptions of love, Neruda states his...
3 tags
"The Definition of Life Has Just Expanded"
NASA announced today that they've discovered a new life form - sexily called GFAJ-1 - that is capable of using arsenic to build parts of itself. If that last sentence put you to sleep, here's what's exciting about this news: The bacteria's DNA doesn't resemble anything currently living on Earth. This is the first organism discovered that does not share the building...
7 tags
Finding (Sports) Love Again with MSU
As I was watching Michigan State win a slice of the Big 10 championship yesterday, I happened to glimpse away from the bar TV and noticed the 2010 Lions schedule hanging on the wall. Next to the column of season match-ups, there were two sad, conspicuous "W"s markered in - one on October 10, and one on October 31. It was one of the more depressing things I've seen in a long time at...
5 tags
Never Let Me Go
There are a few telltale signs by which I know I've stumbled on to a good book. If at some point in a novel I become depressed and tempted to go burn everything I've ever written, because I'll never write anything as good as what I'm reading, that's one sign. If I become consumed with ideas and am so inspired to write I have to put the book down and go work on my own...
6 tags
The Miracle Skeptic
Yesterday on Oprah (yes, I watch Oprah; let's move on), she had on a panel of guests who were talking about John of God, a faith healer in Brazil. I groaned when I saw the topic, fully prepared for an off-putting 60 minutes of loopy devotees mixed with scathing skeptics debating whether this man actually has healing abilities, or is a fraud. I was pleasantly surprised, then, when the ...
5 tags
Surfing with Orcas
When I was 9, my mother took me to see "Jurassic Park" at the movie theater. Approximately 30 seconds after the opening scene, I was begging her to either let me leave or kill me (I wasn't exactly what you'd call a bastion of courage as a kid). We settled for going to another movie, and ended up in "Free Willy" next door. Warning: Not suitable for highly...
2 tags
1 tag
Cue the Apocalypse: I've Joined Tumblr
Dear Ian - Well, you've done it now. Despite spending roughly 23 hours a day on social media already, and needing another online account about as much as Charlie Sheen needs a coke-fueled night on the town, here I am. On Tumblr. What have you gotten me into? Sure, I've been talking for months about wanting to start blogging again. Sure, we looked at website themes and domain names...